Abel Tasman National Park
Abel Tasman National Park is loved for its golden beaches, sculptured granite cliffs, and world-famous Abel Tasman Coast Track. With a mild climate and easy access its a good place to visit at any time of the year.
Getting into the Park
From Golden Bay Hideaway it's easy:
Walk

The Abel Tasman Coast Track starts just down the road from Golden Bay Hideaway. From Wainui Bay trampers generally head toward Totaranui via the Inland Track which takes you past Whariwharangi Bay and Mutton Cove. Its a nice walk even for a day trip.

Drive

Its a half hour drive through stunning native forest from Golden Bay Hideaway to Totaranui or Awaroa Inlet.

Boat

Water Taxis can be taken if you're looking to go further into the park or want to enjoy a tour from the water.

Fly

Helicopter and plane flights can take you into the park for scenic flights or for drop-offs at Awaroa.
Totaranui
Totaranui Beach is accessible from Golden Bay Hideaway via Totaranui Road. Its one of a few places where you can drive deep into the park. Its about a half hour drive from Golden Bay Hideaway.
You'll find a DoC campground and information centre, a beautiful golden sand beach and walking tracks leading in all directions. Totaranui Beach is also a popular water taxi pickup and drop-off point.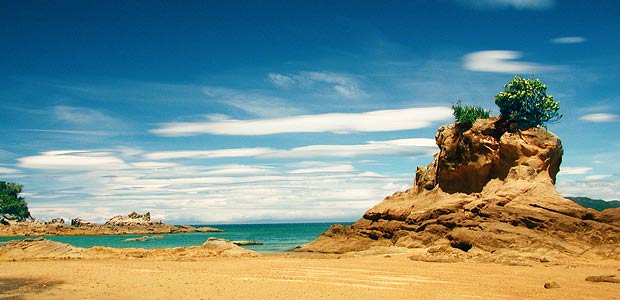 Awaroa Inlet
Drive toward Totaranui and then branch off to Awaroa Road and you'll end up at the Awaroa Inlet carpark. From here at low tide you can walk across the tidal inlet to Awaroa Beach and Awaroa Lodge where you can enjoy a top quality restaurant experience in a remote and beautiful environment!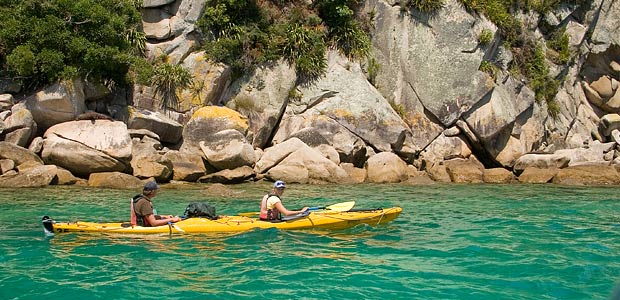 Department of Conservation
DoC administers the Abel Tasman National Park and you can Learn more at their website.