Kitesurfing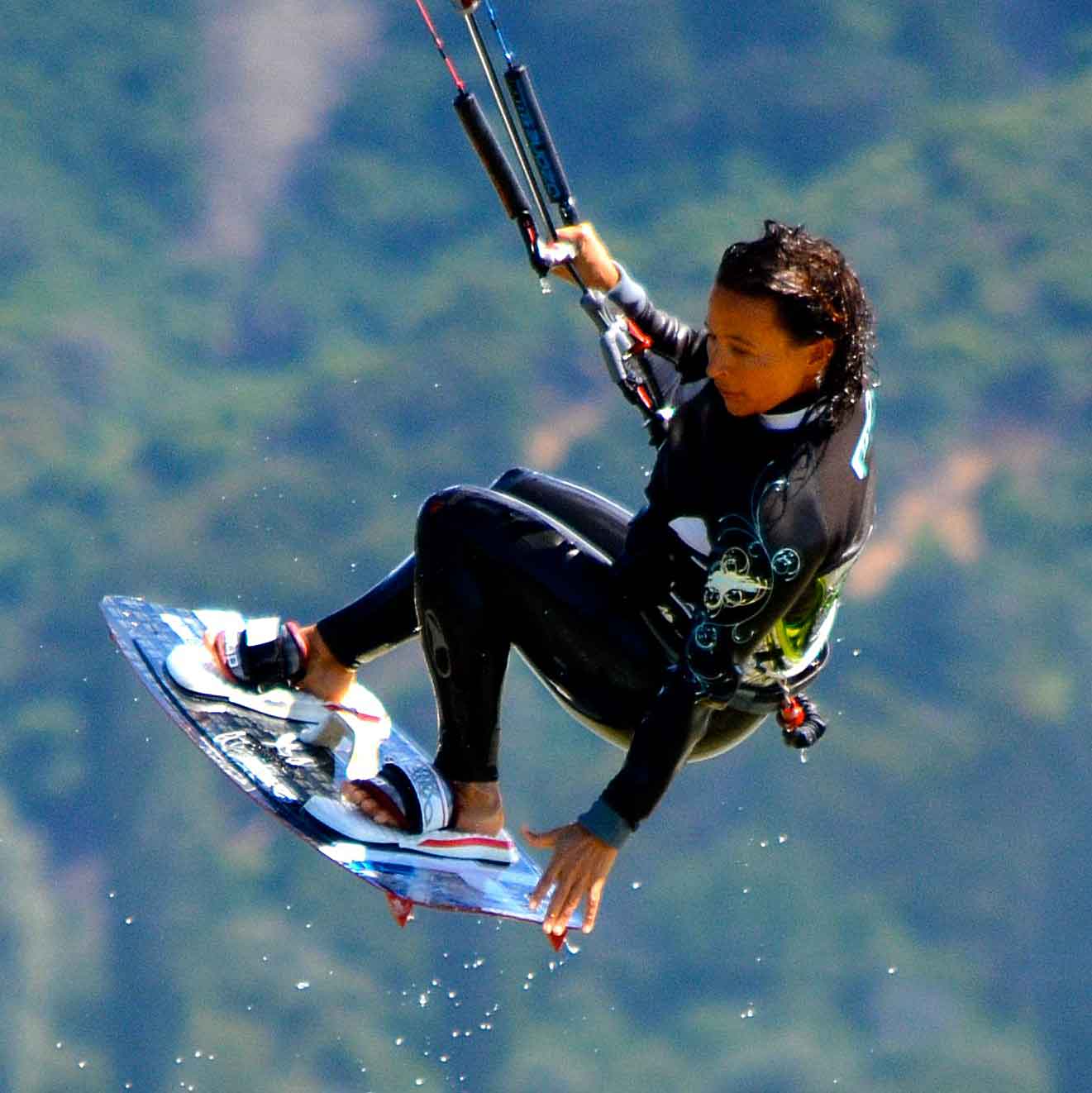 Golden Bay is one of the best places in New Zealand for Kite surfing and Wainui Bay is world-class.
- Elena Zabalza (IKO instructor)
Having consistent north and north-westerly winds in the main season (September to December) and the still turquoise waters in the lagoon makes it a very attractive spot for freestyle. You can have all conditions in one day, as when the tide goes out there are some nice waves on the main outer beach.
There are other spots to try in Golden Bay - Patons Rock and north of Collingwood area.
Ideal season: September to December (NZ spring).

Inner estruary: Inner estuary is flat in any wind and ideal for tricks. Two hours each side of high tide.

Outer beach: Outer beach has small waves (never has swell due to being protected by Farewell Spit). Ideal anytime the wind is a northerly.

Launch: From wainui carpark or walk to main beach on a lower tide.
Kitesurf Nelson can provide gear and training.