Wainui Bay
Situated at the top of New Zealand's South Island and adjacent to the Abel Tasman National Park, Wainui Bay has a slow pace of life with an abundance of natural beauty - perfect for a holiday retreat.
Many elements of New Zealand life the way it used to be, are still remaining in Wainui Bay. There's a small family run farm, lots of native birds and no shops and people still have time to go to the beach.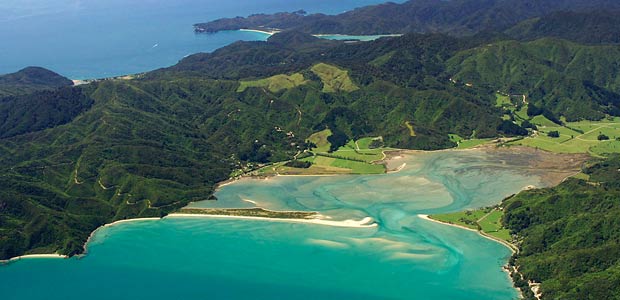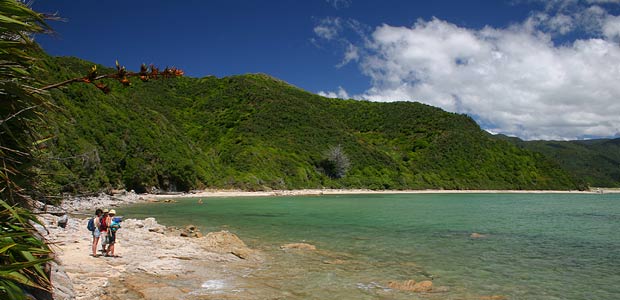 Wainui Beach
When it comes to natural beauty, Wainui beach is one of Golden Bay's finest examples and is within easy walking distance of Golden Bay Hideaway. Its a great beach for swimming or exploring the rock pools and dunes.
There's the old Pa site at Taupo Point which has historical links to Abel Tasman and the first landing of Europeans in New Zealand; and of course there are the well-formed walking trails of the Abel Tasman National Park.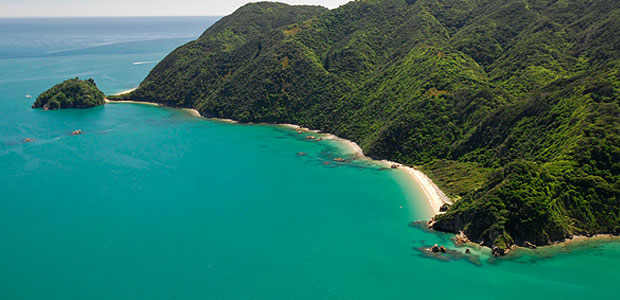 Taupo Point is a special place and is considered to have sacred value to the local community and iwi. Beautiful sheltered coves and small islands surround it - dolphins, seals, sea birds and schools of fish are often found here. Learn more…
As well as this beautiful beach and the further coastline, there is plenty to explore in the immediate region. There are the Wainui Falls located in original native bush. They are just five minutes drive and a short walk away.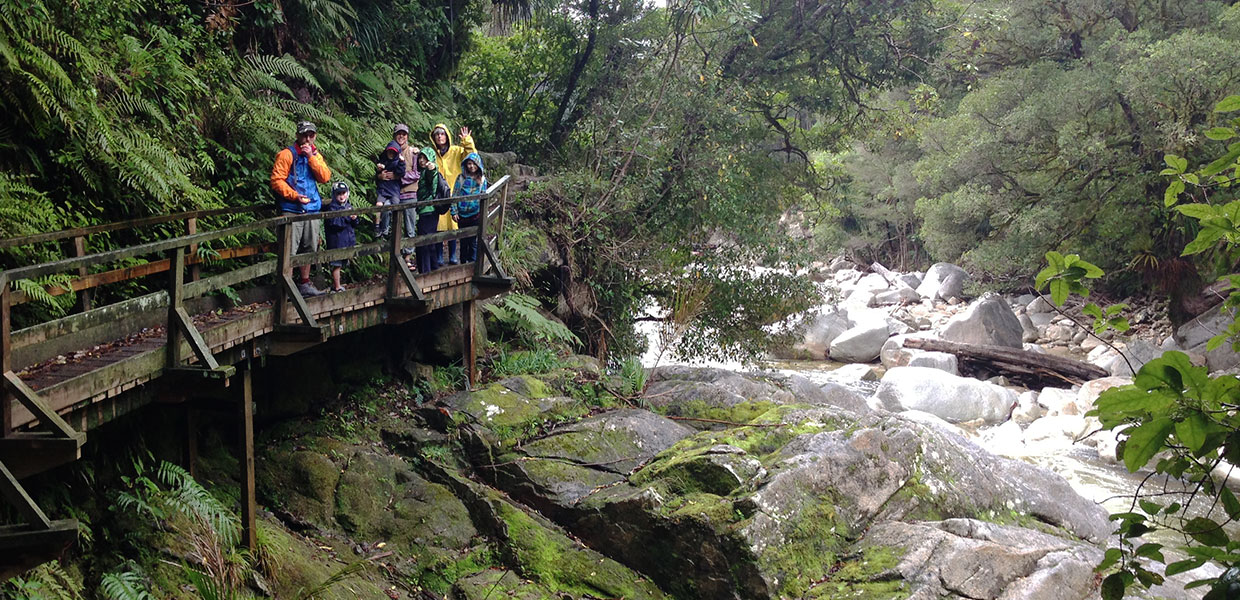 The easy walk takes you through stands of lush original forest, over a swing bridge and up to the thunder of the falls themselves. Pack for a picnic and a swim. Learn more…
Easy Walks

One of New Zealand's most loved walking tracks starts here - the Abel Tasman Coastal Track. For a nice day walk either take the high route over low hills to Whariwharangi Bay or pick your way along the coast via Taupo Point (low tide is best). Keen walkers have plenty of options with many stunning beaches accessible.
Easy Access to the Abel Tasman
Getting into the Abel Tasman from Golden Bay Hideaway is simple - walk, drive or boat. Learn more…
Tui Community
Neighboring Golden Bay Hideaway is the intentional community called Tui. Its genuine Golden Bay culture where families live together in village atmosphere with separate houses and responsibilities. Learn more…